Pain is a constant for a lot of people out there in the world. It's become so common that one doesn't pay it any attention anymore. But on the off chance they do it feels like the end of the world.
So to stop the pain we accept help from over the counter medication. Unbeknownst to us, most of them turn out to be addictive. And when we come to that realization, we find that it's too late to do something about it.
But as the saying goes, where there's a will there is a way. To solve this dilemma brands like JustCBD review brought the power of nature to the forefront. They believe that with the help of CBD discomforts like chronic pain and insomnia can be kept at bay.
Today we're going to review the wide variety of products available on their website so you could choose the one that's fit for you without getting overwhelmed.
Who's Behind JustCBD
JustCBD is a Florida based operation which was founded in 2017. The belief and tagline behind the company is CBD is "mother nature's secret miracle" Even though it's a relatively new company, they've managed to make a name for themselves by providing a variety of high quality CBD products.
Currently JustCBD provides its customers with a diverse range of products starting from doobies to pet treats.They have all of their bases covered. Numerous options means numerous choices which makes both newcomers and veterans equally happy.
JustCBD abides by the federal rules thus the amount of CBD in their products is negligible. They guarantee that these items are 100% organic and GMO free ( genetic modification). These are vegan friendly as well.
How JustCBD Produces CBD Products?
The genetic enhancement free hemp used for their product cultivated in Oregon. The farming method is totally organic, lacking any involvement of pesticides.
To ensure that they're giving their users access to the purest and highest quality products, they use the supercritical CO2 extraction process.
In this process carbon dioxide is put under very high pressure in a cold atmosphere. And they keep lowering the temperature until the gas reaches a fluid state, otherwise known as supercritical state. In this state carbon dioxide displays duality, it acts both like a gas and a liquid. At this stage cannabinoids are allowed to concentrate. If it's a full spectrum extraction then some THC might be present as well.
All of it is tested by a third party as well to ensure the safety of users. You can check the amount of CBD in your item by checking it against the lab reports available on the website. They also give you a choice of checking it through a QR code printed on the package.
JustCBD products review
As I've mentioned, JustCBD has a staggering amount of products out. So let's list some of them first, we'll get to the review in a minute.
Oil and tinctures
CBD edibles
Doobies
Topicals
Bath bombs
Isolate
Pet tinctures
Protein bars
Jet setter
Hemp soaps
Oil and tinctures
Usually CBD brands tend to specialize in CBD oils. But JustCBD is a whole other story. They focus on every possible aspect of imbibing CBD with stuff for consumer's usage. Anyway, they stock some CBD oils for the individuals that prefer their CBD the orthodox way.
JustCBD tinctures are available in varying strengths just so they could meet user's requirements. The three types of tinctures available on their websites are CBD Honey Tincture, Coconut Oil Tincture and Hemp Seed Oil.
CBD Honey Tincture
In general, CBD companies try to take away any added sweetener from tinctures. But here also JustCBD stands out because of their uncommon decision.
But from the customer reviews it's evident that this was a good leap. Because the addition of honey has changed the taste of the tincture for the better.
Users also get to experience the amazing properties of honey as well. 
The price range is between $15.00 and $119.99. This price range covers a diverse row of strengths ranging from 50mg to 1500mg.
Coconut oil tincture
This product is a broad spectrum one. It contains a lot of MCT or fractionated coconut oil and a dose of broad spectrum CBD.
Fractionated coconut oil is considered to be rather healthier than regular coconut oil because it contains shorter chains of fat. They're easier to metabolise. It helps you lose weight and gives you a feeling of being full.
Hemp Seed Oil
This oil has no added flavour. The earthy test of hemp is very apparent with this one. It's broad spectrum, devoid of THC. So one doesn't need to worry about tests while consuming this.
It also contains vegetable glycerin which is completely kosher kosher, bioactive ingredients and several nutritious elements.
It comes in a 65mg container which is styled as a syringe. 
CBD edibles
By far JustCBD has the largest range of edibles I have even seen. So without a complete review of their gummy collection this review will remain unfinished.
Gummies
JustCBD's gummy bears are a blend of old and new. The bears are divided in two categories – clear and sour bear. Clear bear the same texture and flavor as the gummies you loved in your childhood. It's sweet and transparent. Whereas sour bears have a sweet & sour taste and a non – translucent body. Both of these categories contain rather large doses of CBD. They contain 0.3% THC.
CBD Dried Fruits
These are an innovative addition. The dried come in jars and each of them contains exactly 12mg of CBD. They're nutritious and relaxing as they have vitamin c and B6 along with cannabinoids in them.
Dried foods also include pieces of apricots, kiwi chunks and papaya chunks as well. 
Diced mango
This is another unique product containing 21mg CBD each. Besides that it also contains nutritious elements like magnesium, potassium and traces of iron as well. It's available in various sizes. 
CBD rings of watermelon
These are a good source of protein in the form of ripe watermelon. These have 21mg of CBD each.
Watermelon gummy rings – $23.99
These are our favorite CBD products from fabCBD. They're rainbow colored and full of antioxidants. Each piece contains 12.5mg of CBD. 
CBD Doobies
This one is the flagship product of JustCBD. It's modeled after a joint. So the looks will give you the feel of a joint minus the psychoactive elements. It comes pretty rolled, so no messing up your palms.
It's obtained from a hybrid of two distinctive landrace strains, called Master kush. Besides CBD these also contain terpenes.
JustCBD topicals
As I've said in the beginning of the review that CBD infused pain creams can be a great replacement for over the counter pain medication. If you're somewhere who's in the line of athletics or if you're someone who does physical labor often then you might want to check out this line.
The application process is fairly simple. Just apply a dab of the cream where the ache is localized and if possible slowly rub it in. And the pain will subside.
Bath bombs
One of things CBD is most famous for is relieving pain. That's why we think these bath bombs are a sure shot but fun idea. These make you feel clean and fresh. Every ball contains a good amount of CBD to rejuvenate your skin cells. They come in a variety of flavors like Fresh Air, Fruit Explosion, Ocean Breeze and Open Fields.
Isolate
The whole point of providing customers with isolate is giving them more control over the product they consume. This way they can add it to their food, or oil or just take it sublingually.
They come in packets of 1gm containing nearly 100% CBD. If you need a higher dosage of CBD than provided by your retailer, then give this a try.
CBD for pets
A lot of dogs I've met through my search for CBD for pets have shown signs of separation anxiety and pain. So we mustn't be selfish and look for a cure of their ailment. To cheer up your pets JustCBD has come up with CBD for pets. It's called steak bites. It tastes like steaks, so your dog loves it. You can also get bacon and flavored tincture as well.
For cats they have fishy flavored tinctures called purr treats which contain salmon and tuna. And all of these tinctures are available in different strengths. Ranging from 100mg to 500mg.
Protein bars
This is another interesting choice in the JustCBD line of products. These protein bars however contain proteins derived from egg and milk. They're gluten free but contain some amount of sugar. Each protein bar contains 25 mg of CBD and upto 20 gram fibre. It's available in eight flavors, slowly becoming a crowd favorite.
Jet setter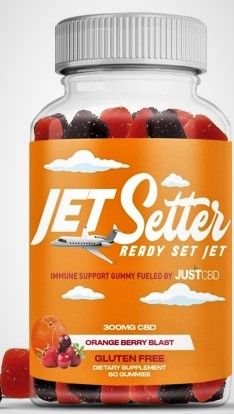 Jet setters are nutritional gummies with vitamins in them. The cost $50 for sixty gummies.
Hemp soaps
These soaps help take care of the skin, rejuvenate it and make it soft and supple.
They are available in three flavours – patchouli, natural scents and citrus.
Besides this long list of products JustCBD has more amazing items like roll ons and vep oils in the market. So make sure to check them out as well.
Pros
Wide range of products
A lot of flavors
Third party test reports
Tinctures available for pets
Transparency maintained
Cons
Not much information available about the brand
Final thoughts
When you visit the JustCBD page for the first time, you're bound to get overwhelmed by their enormous range of choices. But I wholeheartedly believe that their customer friendly website will be able to solve any problem you're having.
JustCBD promises to deliver the best products at reasonable prices. And in my opinion they intend to fulfill that promise to the best of their abilities. So if you're looking for any unique CBD product, anything under the sun then head over to JustCBD because I'm sure they've got it. That's it for today. Thank you for reading.